Pay your John E. Mair Lodge No. 729 Dues Here!
Dues paid online are $97.75 in
2024

.

NOTE: A 2.45% PROCESSING FEE IS INCLUDED IN THIS ONLINE-ONLY TOTAL, BRINGING A SINGLE YEAR FROM $94.50 TO $97.75 to defray the cost of electronic processing.

Dues may still be submitted to the Lodge by check for the exact amount of $94.50.

If you have more than 1 year of dues you'd like to pay, simply input the amount you wish to pay below.
(Example: to pay 2 year's worth of dues at $97.75, enter $195.50).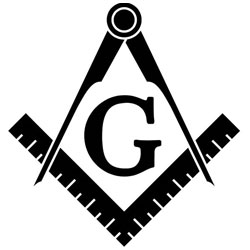 Annual Dues of $97.75
> Securely pay your Lodge dues ONLINE for $97.75 to John E. Mair Lodge #729 below. Simply enter the amount you wish to pay ($97.75 for a single year) and click the 'Buy Now' button, follow the prompts to enter your credit card information.